The upcoming 2.7 version of Profiler Advanced introduces support for the EML file format.
Support for EML files had until now only been present as experimental hook to extract attachments. We have now introduced full-fledged EML support and have removed the previous experimental code.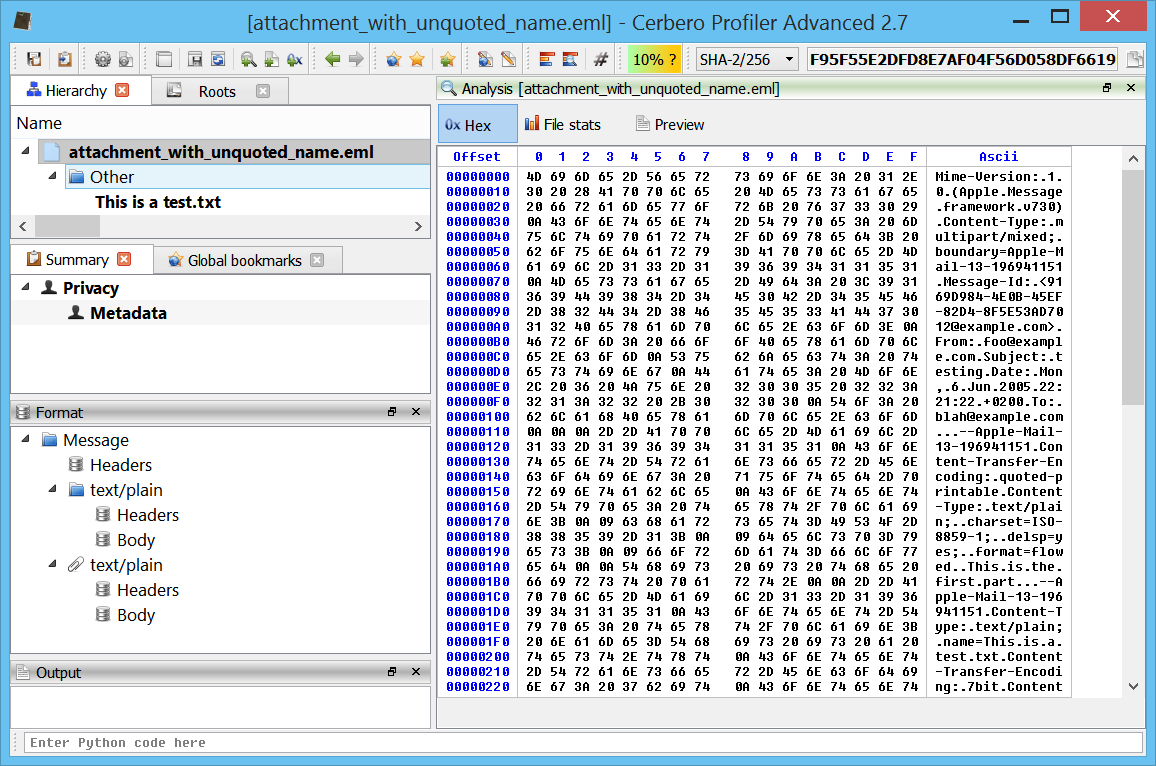 It's possible to preview the email messages: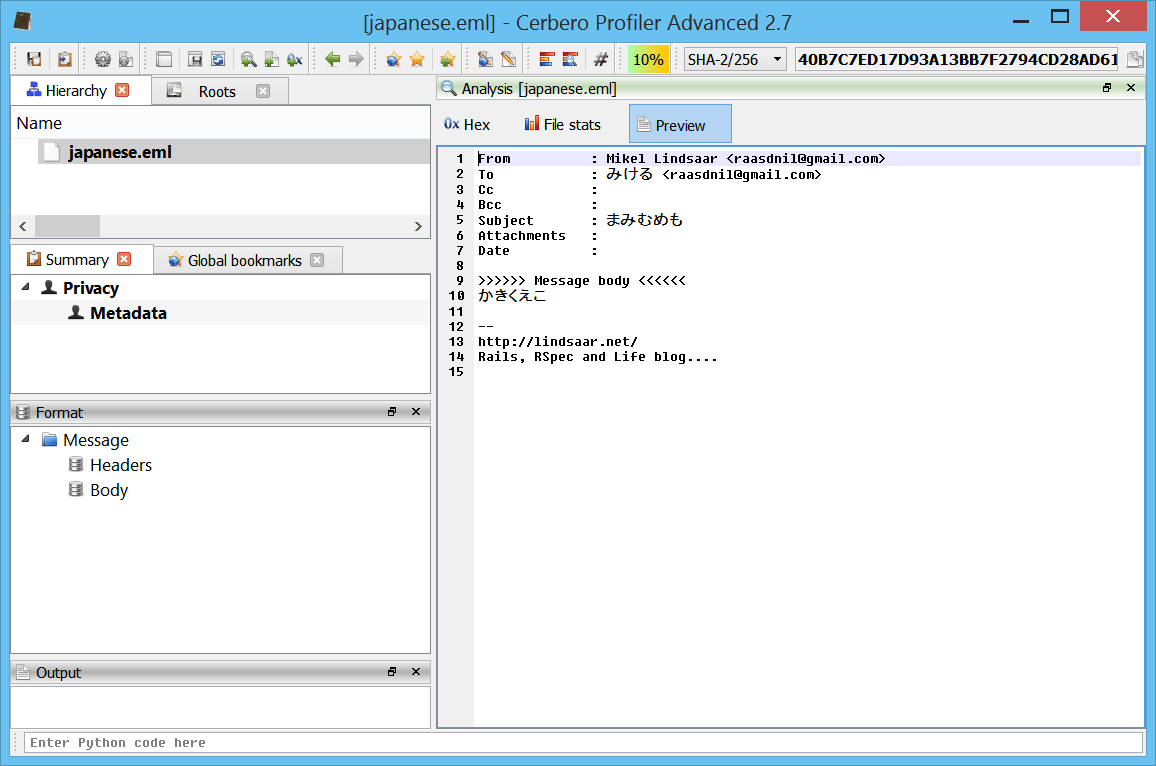 Inspect their file format: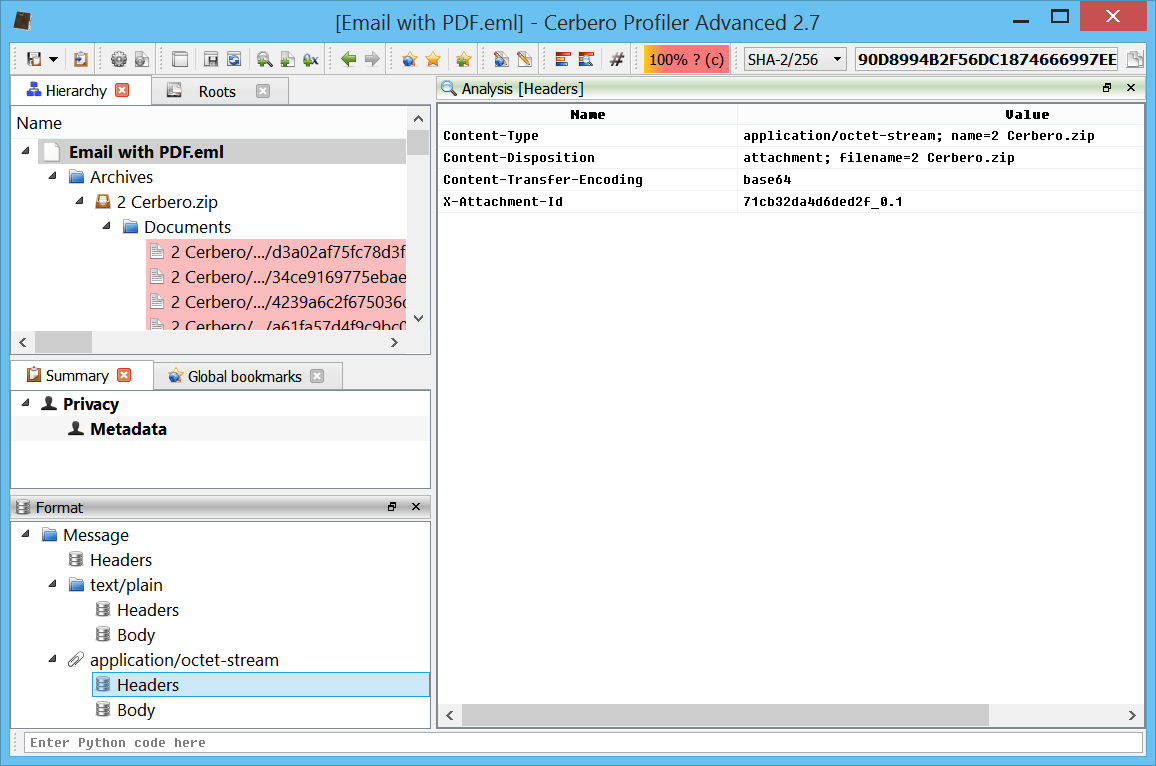 And, as expected, inspect their attachments: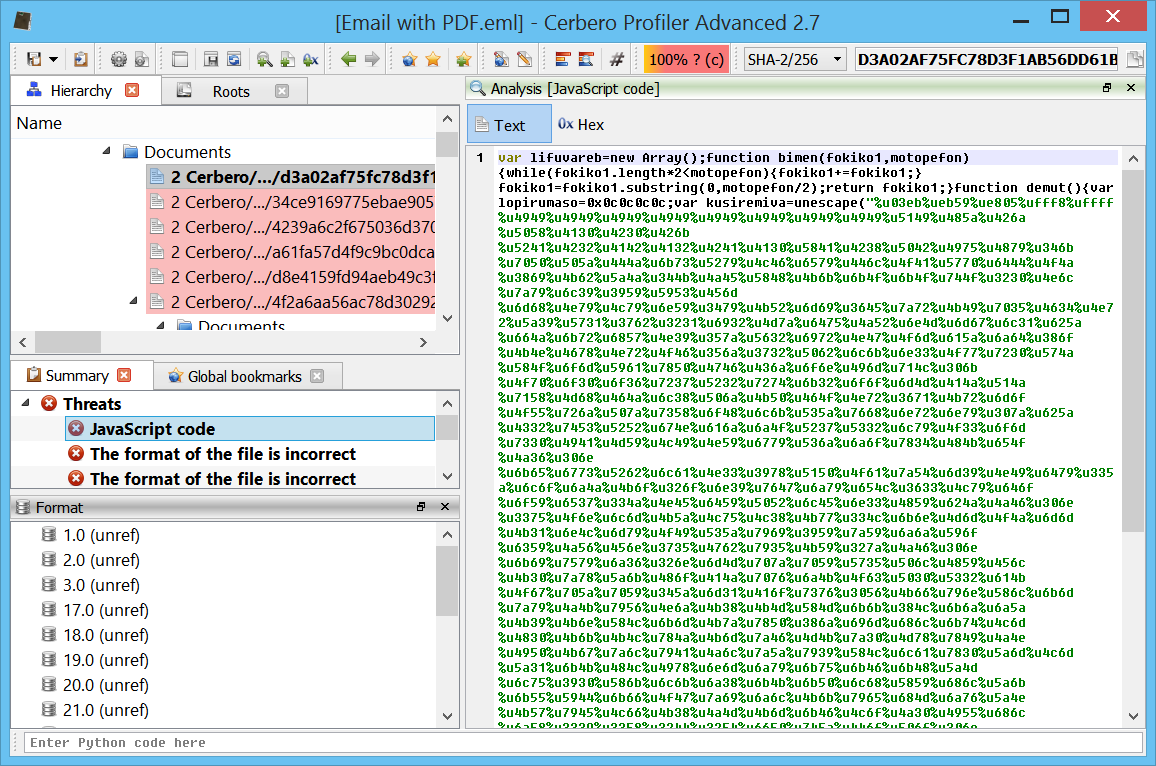 The image above shows JavaScript contained in a PDF inside a Zip archive attachment, while the image below shows ActionScript3 byte code of a SWF contained in a PDF inside a Zip archive attached to an email.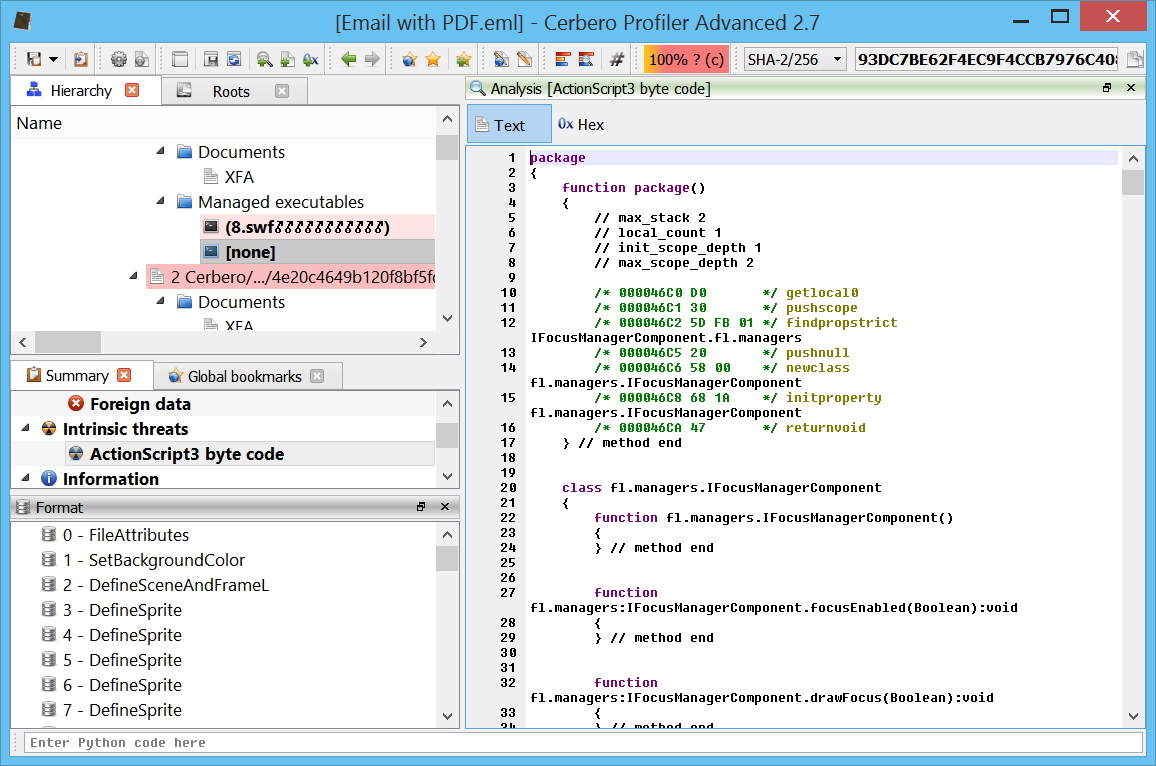 Enjoy!