The first evaluation version of the Profiler is available.
SHA1: F1CA1B8B1BAE51977EE0BE827DC13E2E17BD81A3
Please note that the demo is subject to limitations:
only standard .doc files are supported (not even other Office file types)
embedded and referenced files can't be inspected
only single file analysis is available
although the action system is working, some actions are not available
But now let's see what features it does offer.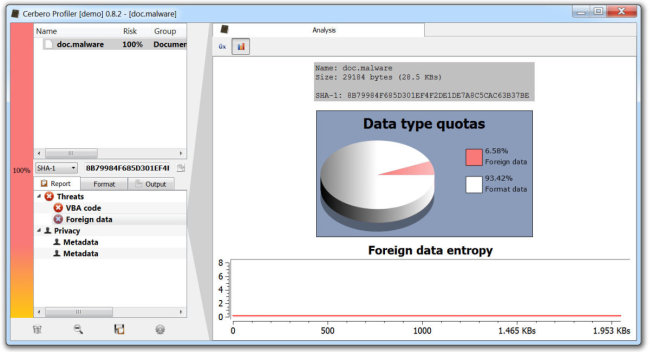 The file report and the hex view along with marked ranges.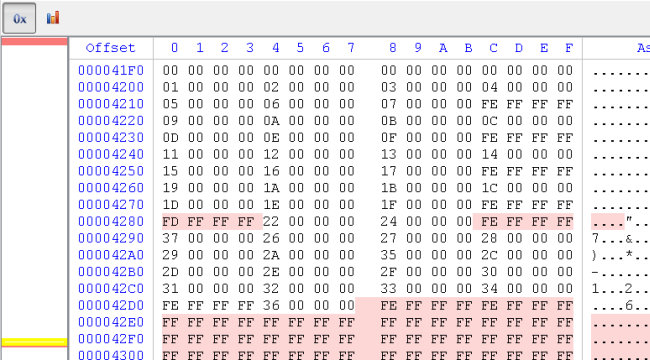 The extraction of metadata.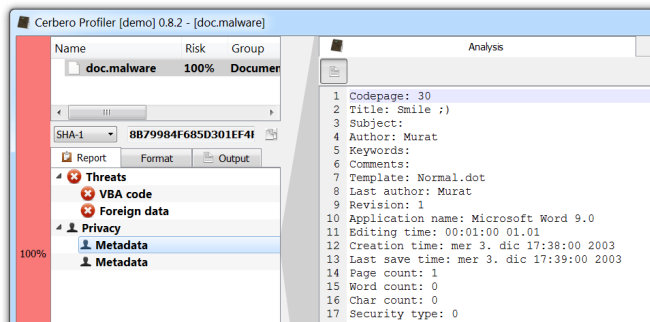 The extraction of VBA code is also available.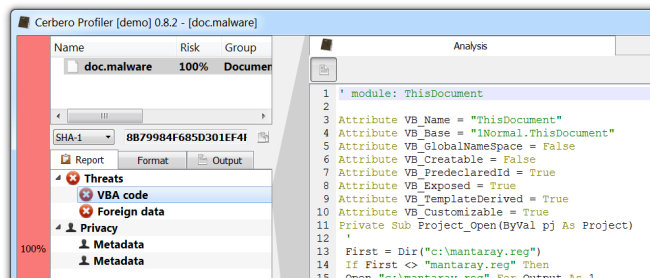 And, of course, the inspection of the CFBF file format itself.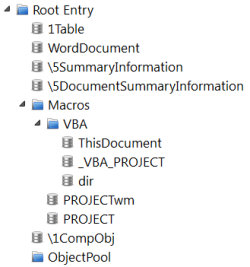 Other common features are also available. Enjoy!