We're happy to announce the release of Cerbero Suite 6 and Cerbero Engine 3!
All of our customers can upgrade at a 50% discount their licenses for the next 3 months. We value our customers and everyone who has bought a license in August should have received a free upgrade for Cerbero Suite 6. Everyone who has purchased a license before August, but in the last 3 months, should have received an additional discount. Commercial customers with an active subscription plan should have already received a license for Cerbero Suite 6.
If you're a customer of Cerbero Suite 5 and didn't get an email from us, please contact us at sales@cerbero.io.
So what's new?
Sample Downloader Package
While we published this package on Cerbero Store in August, it was actually planned for the 6.0 release: one of the main reasons for the introduction of Cerbero Store was the ability to offer certain types of updates as soon as they were ready.
Check out the video presentation for a quick introduction to the Sample Downloader package.
Installing the package from Cerbero Store takes only a few clicks. Once installed, you can go to the settings and enter your API keys for the supported intelligence services.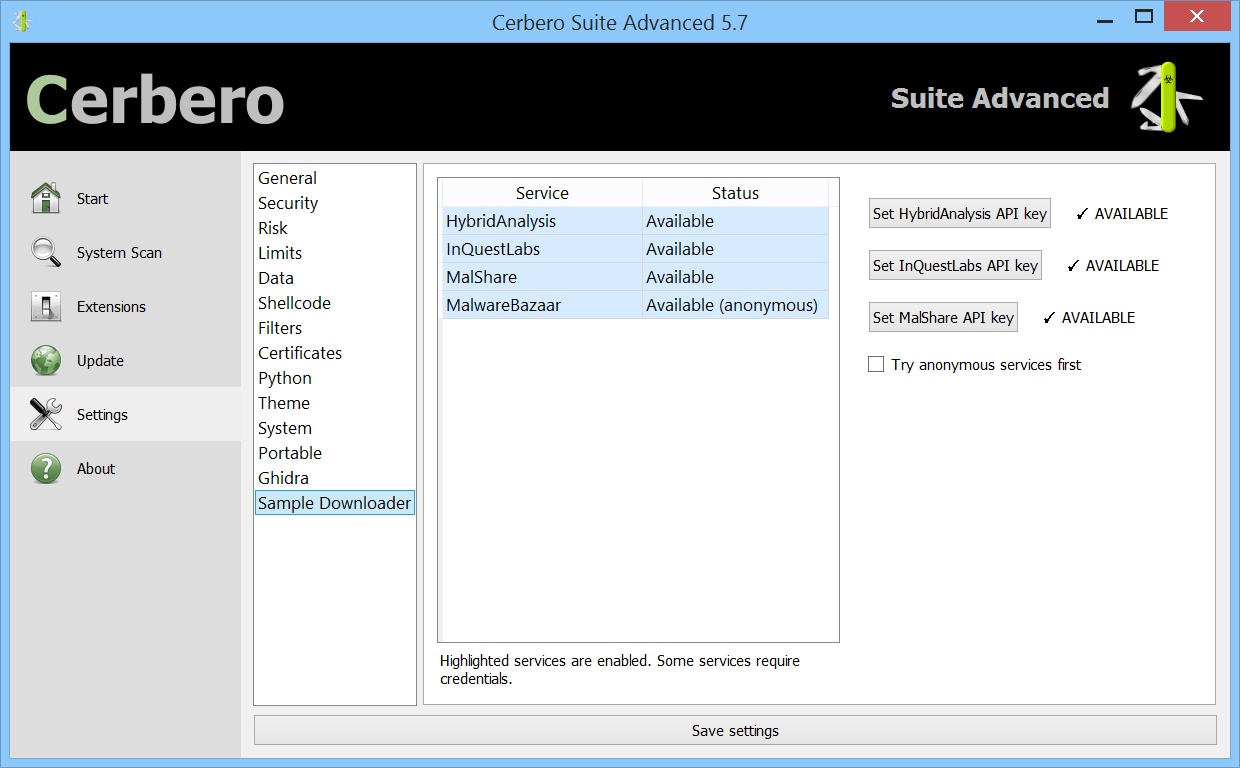 Continue reading "Cerbero Suite 6 and Cerbero Engine 3 are out!"