The soon to be released version 0.7.4 of the Profiler features a useful PDF object search functionality. The introduction of this feature was possible thanks to the newly introduced parameters API and format specific actions.

Through this action it's possible to perform predefined searches as for object with streams, JavaScript or embedded files.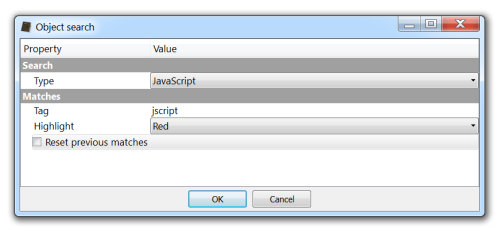 But it's also possible to perform custom dictionary searches.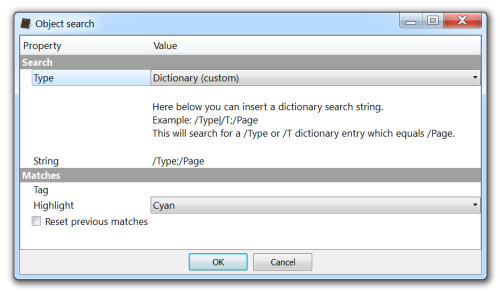 Matches can be tagged and highlighted. Also new searches can be performed without resetting previous matches. In fact, in the screenshot below we can observe two different type of matches.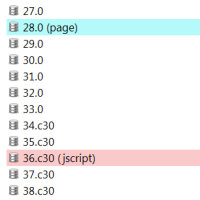 This was a requested feature and it certainly is very useful when analyzing PDFs. Stay tuned as more important news will be soon announced. 🙂