We're happy to announce the release of Cerbero Suite 3.5!
This is a single feature release: it includes integration of the Ghidra decompiler (Sleigh) in our Carbon disassembler. No Ghidra or Java installation is necessary!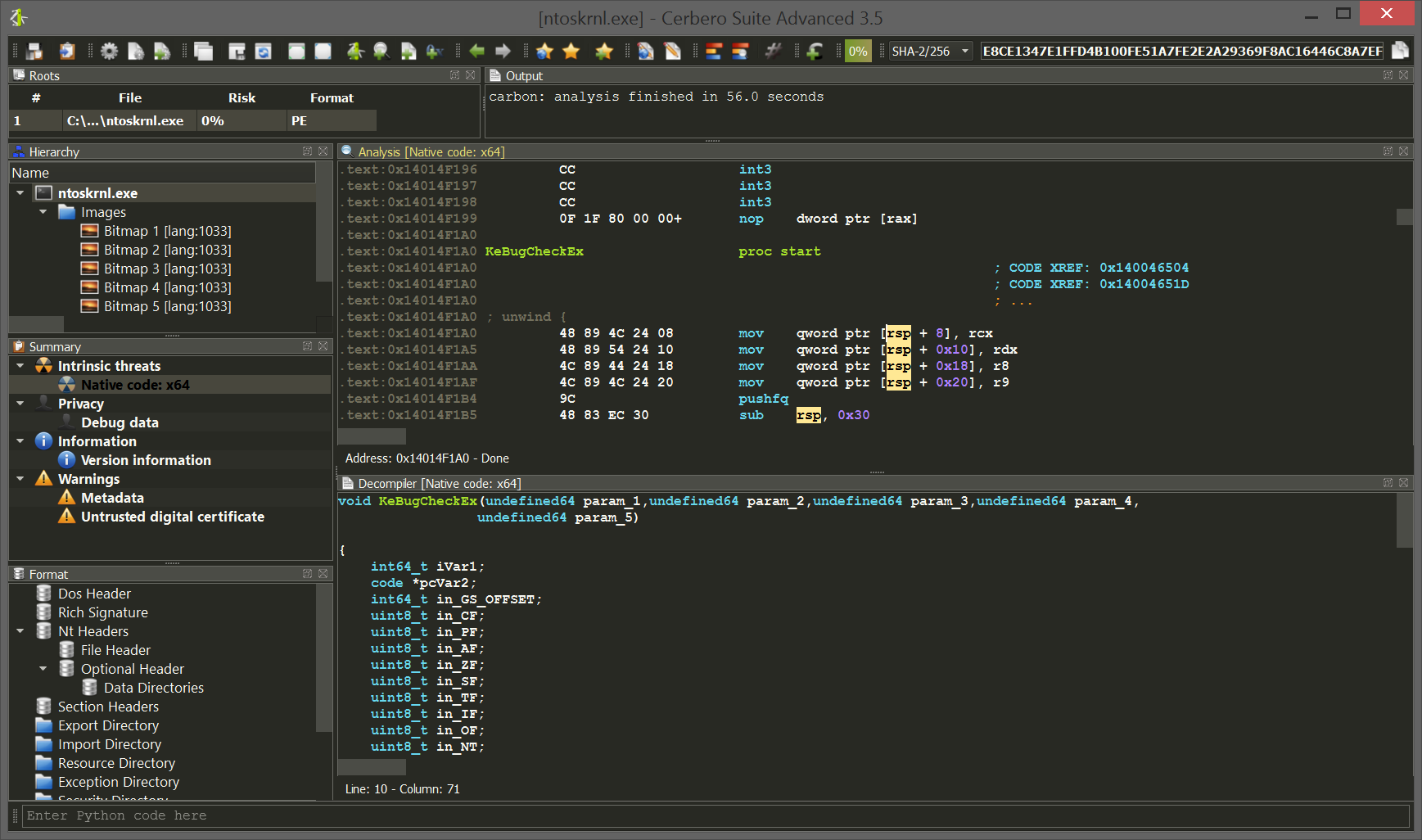 The decompiler features navigation, comments and renaming of functions, labels and variables.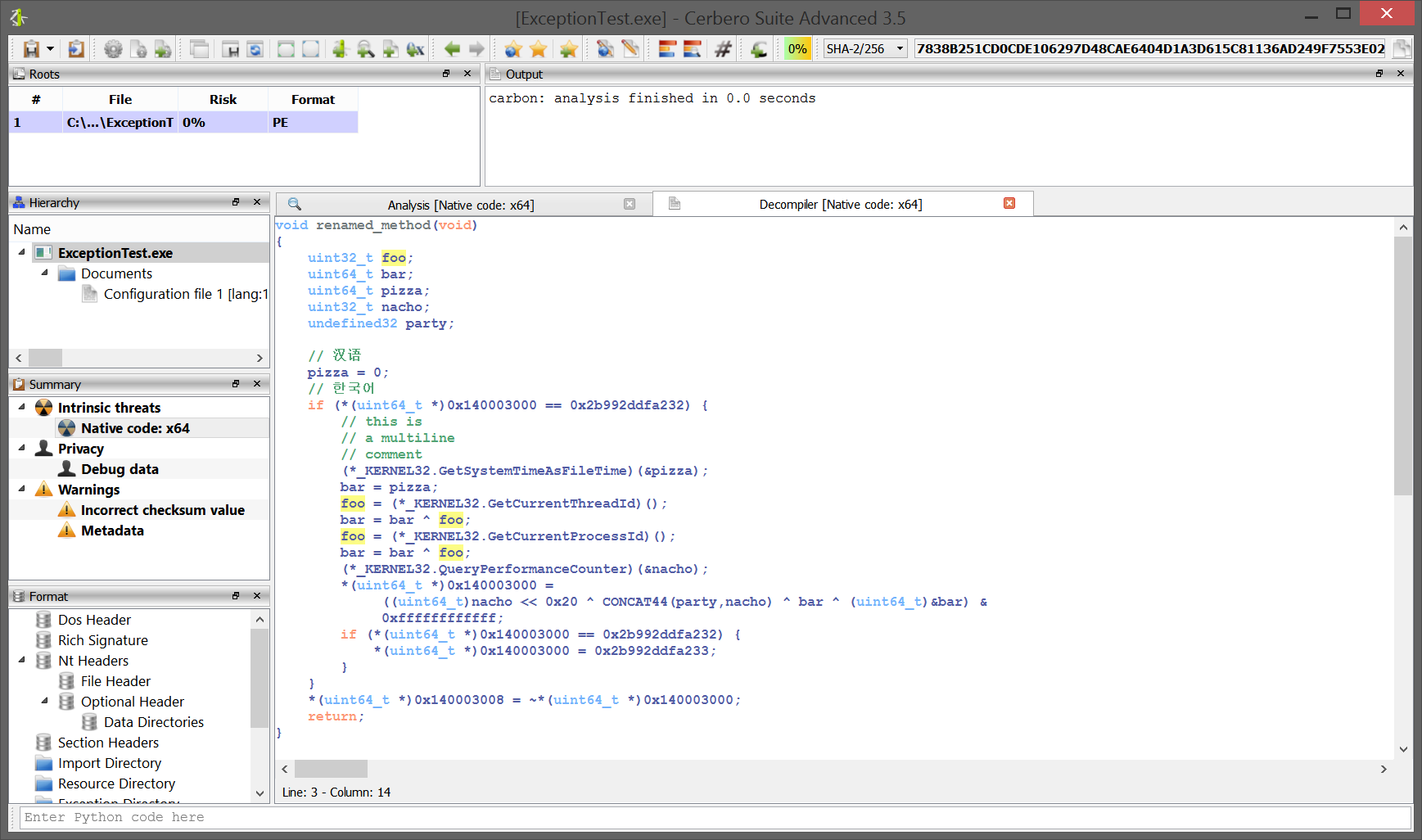 If you like the idea, we can further expand the functionality and improve the output in next releases!
Happy hacking!